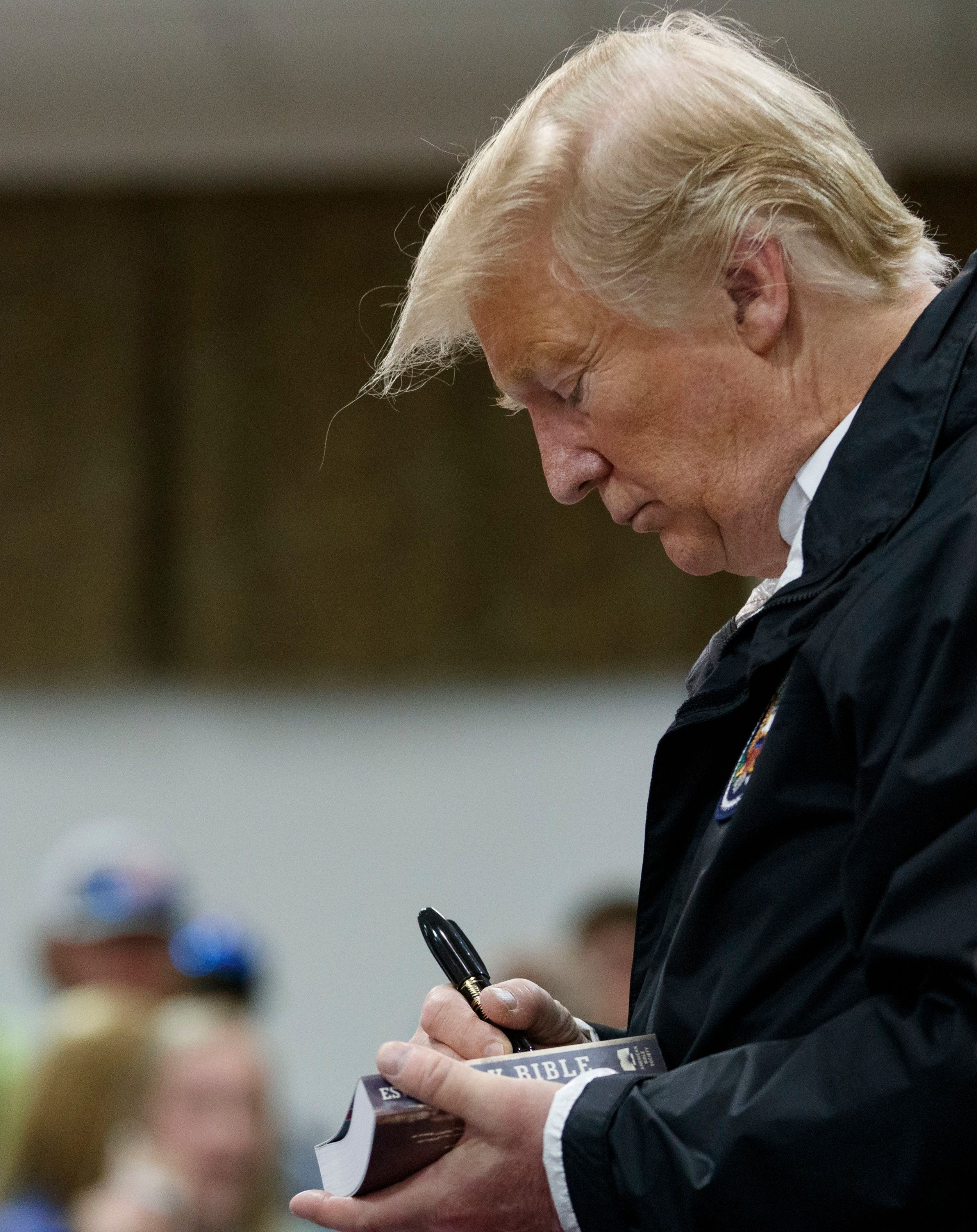 God @ The Pearly Gates
Many thanks to Christianity Today for printing my editorial "Fibberlips Should Be Removed from Office." So few publications accept stone tablets anymore.  #hardtoteachanoldgodnewtricks
President Fibberlips @ POTUS
Since when did God start tweeting and writing editorials? Bogus. TOTALLY BOGUS. Probably a 400-lb hacker sitting on his bed. #ormorganfreeman
 God @ The Pearly Gates
No. It's me. And yes, I wrote the editorial. Sorry about the pen name. I wanted to use my usual byline, Lord of Hosts, but St. Peter said that would be an abuse of power. #itsaconstanttemptation
President Fibberlips @ POTUS
You can't be serious! Was it my John Dingell joke or are you still mad at me for saying I don't seek your forgiveness?#isittoolate?
God @ The Pearly Gates
It's never too late, but I meant every word in that editorial – especially this. "None of the president's positives can balance the moral and political danger we face under a leader of such grossly immoral character." #anyquestions?
President Fibberlips @ POTUS
Words? OVERRATED! #andweytwohardtoospell
 God @ The Pearly Gates
This, too. "His Twitter feed alone – with its habitual string of mischaracterizations, lies, and slanders – is a near perfect example of a human being who is morally lost and confused." #anyquestions?
 President Fibberlips @ POTUS
But I'm the greatest job producer God – hey, that's you – ever created. #andthechosen1
 God @ The Pearly Gates
When not quoting myself, I quote William Shakespeare. "Who knows himself a braggart, let him fear this, for it will come to pass that every braggart shall be found an ass." #allswellthatendswell
President Fibberlips @ POTUS
Shakespeare? OVERRATED! #andovermyhead
God @ The Pearly Gates
"Thou starveling, you elfskin, you dried neat's tongue, you bull's pizzle, you stockfish!" Billy Shakespeare. What a counterpuncher! #henryiv
 President Fibberlips @ POTUS
Stockfish? There might be a slight resemblance. But I'm NOT a bull's pizzle. #lockuplyin'billy
 God @ The Pearly Gates
You can't lock up Shakespeare. He's with me. #writingimpeachmentsonnets
 President Fibberlips @ POTUS
I have one word to say. FAKE NEWS! Just like collusion, climate change & that liberal fish wrap Christianity Today. #ilikechristianswhoarentsopicky
God @ The Pearly Gates
Shooting the messenger works well for you. Your diehards eat it up like doughnuts of denial deep fried in fear and smothered in complicity sauce. #passthestubbornsprinkles
 President Fibberlips @ POTUS
Mmmm, doughnuts. Hold on. How do I know you're God. Is that you, Baldwin? #extremevettingonaisle7 
God @ The Pearly Gates
This IS God. Don't make me prove it. Ask Pharaoh how that turned out.  I should smite thee right now, but I promised Nancy first crack. #itpaystopray
 President Fibberlips @ POTUS
Unfair. TOTALLY UNFAIR. God yammers on & on & on, but I only get 140 characters? Twitter = crooked media. Attorney General Barr will lead an investig-
 God @ The Pearly Gates
It's good to be me. #notanimpartialjuror