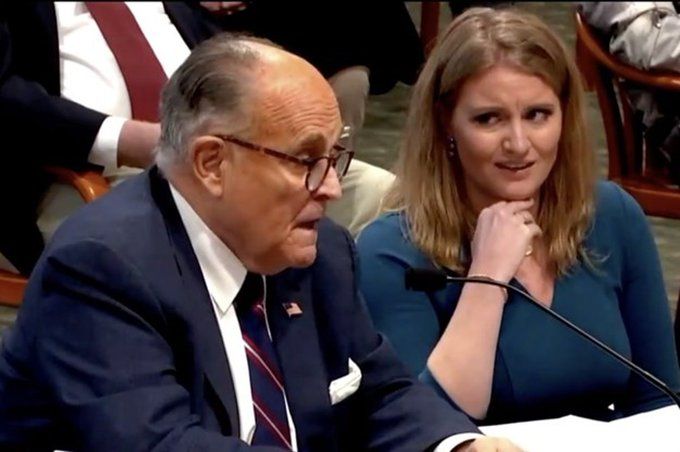 Dear Rudy,
Just a quick note to wish you a speedy recovery from self-inflicted Trump Flu.
I cannot express how much you've come to mean to me – and I dare say the nation — during these troubled times.
With our hearts so full of anger and despair, we desperately needed a man who would do anything – anything – to make us smile.
Let history record that in our darkest hour, Rudolph William Louis Giuliani answered the call.
The sacrifice of your dignity and reputation will never be forgotten, sir. A grateful nation says thank you, Rudy.
Thank you for getting caught with your hands down your pants by Borat.
Thank you for holding a press conference in the parking lot of a landscaping company – right next to a crematorium and a porno store.
Thank you for your  perserverance when a river of hair dye poured down your sweaty face.
And most of all, thank you for your unflinching
flatulence
during a legislative hearing in Michigan.
Your poise and pride in delivering the toot heard 'round the world will inspire generations of Americans to fart whenever and wherever they please. Let freedom ring!
Brad Broberg